In love with your pink branding and want to look pretty on your favorite social media platforms with pink templates for Canva?
This post looks at pink as a branding color, the meaning and messaging behind pink, and how you can easily create social media posts using this beautiful color.
Pink as a Branding Color for Business
When it comes to branding for business, color plays a crucial role in creating a visual identity that resonates with your audience. One color that is often associated with femininity, playfulness, and warmth is pink.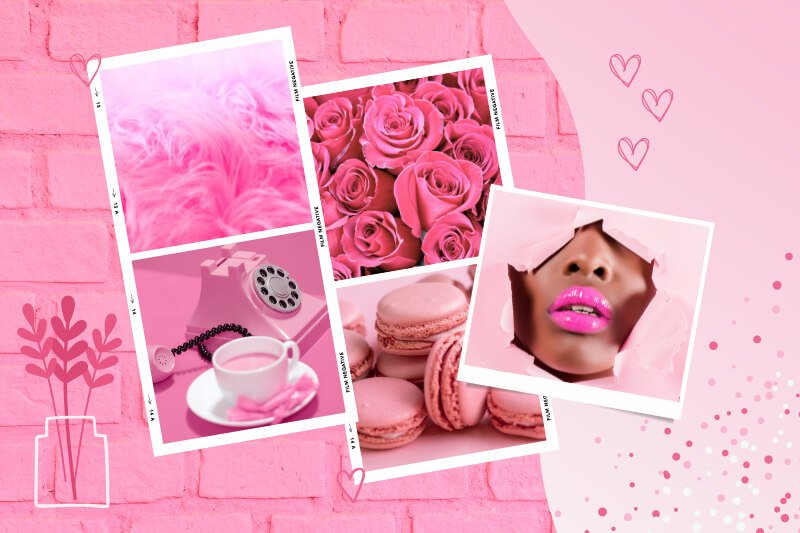 The use of pink in branding can evoke emotions such as joy, creativity, and approachability, making it an excellent choice for businesses that want to convey a sense of personality and charm.
Pink Social Media Templates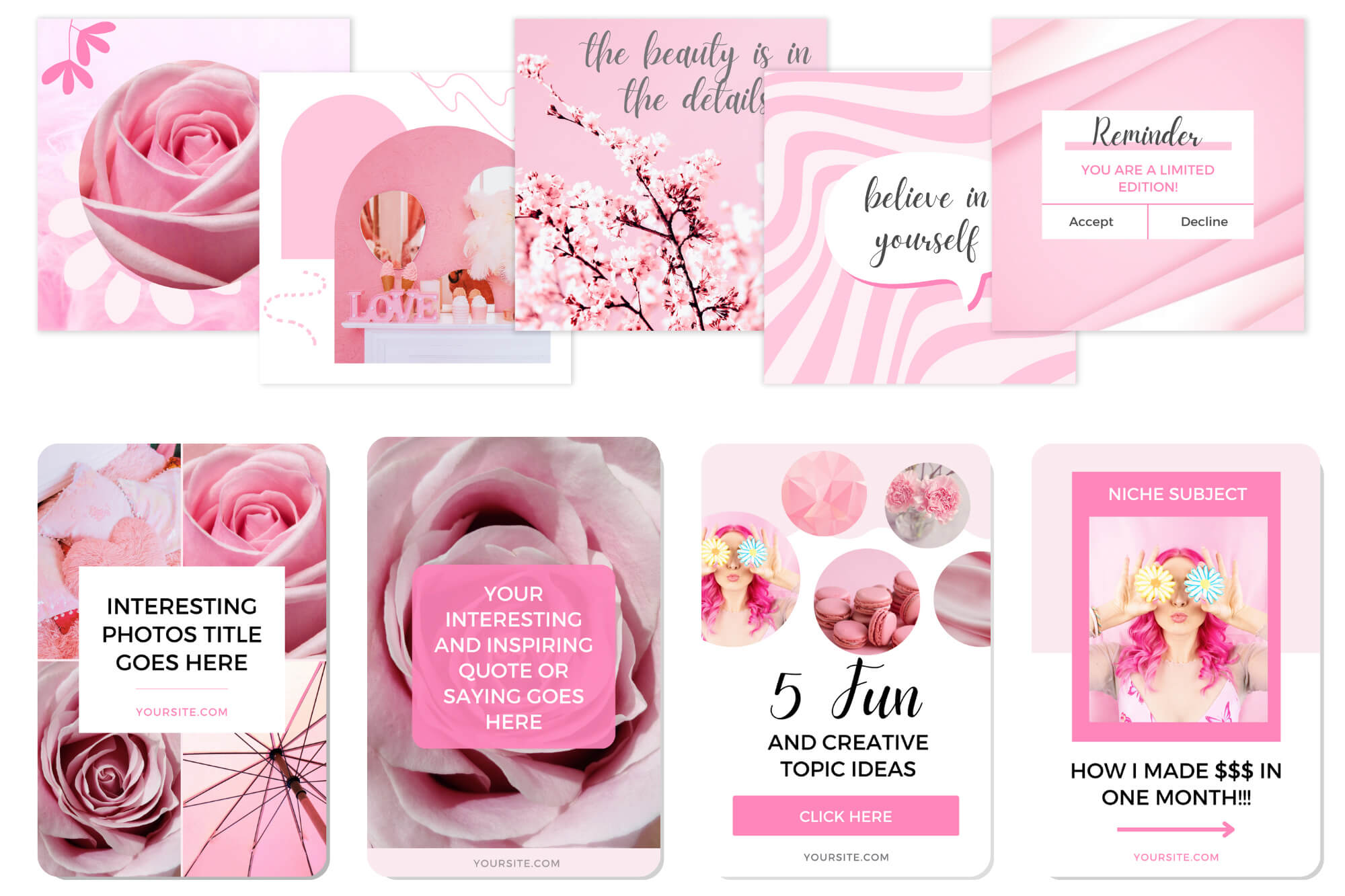 The Pretty in Pink collection features various light shades of pink with Canva templates that are fully customizable and can be tailored to suit your brand's unique style and messaging.
With their eye-catching design and professional appearance, they are perfect for businesses and influencers looking to elevate their online presence with a touch of pink charm.
The great thing about using Canva templates is that they save you heaps of creation time. Instead of starting from scratch with every social media post, you can simply customize one of these pre-designed templates to suit your needs. This not only streamlines your content creation process but also ensures a consistent look and feel across all of your social media channels.
With their visually appealing designs, these cute templates are designed to catch the attention of your ideal audience as they scroll through their feeds.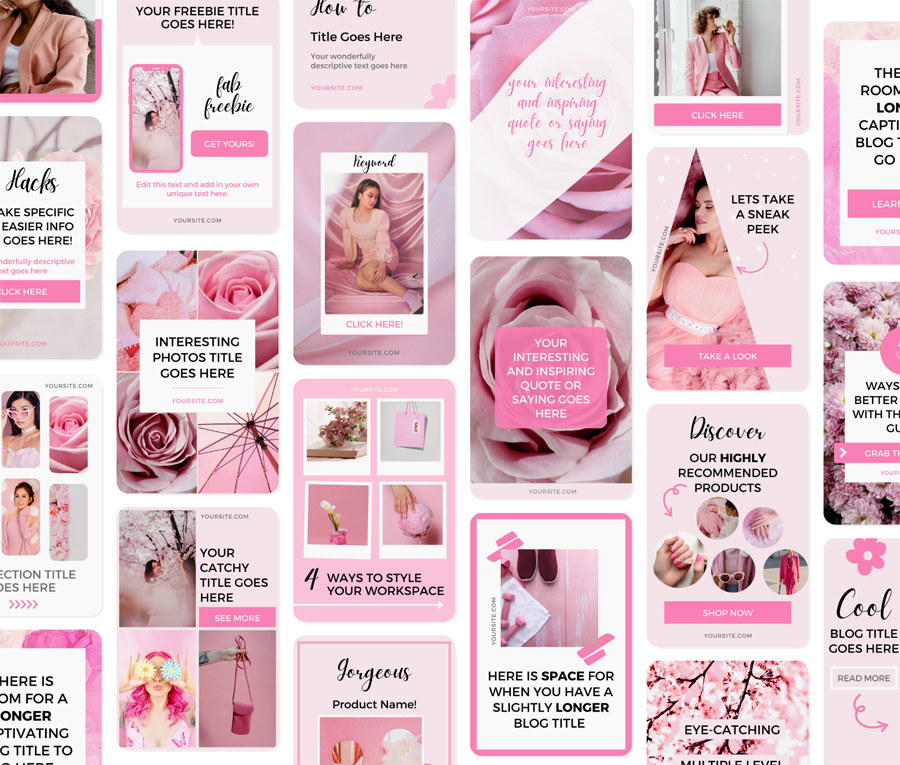 The "Pretty in Pink" collection of social media templates for Canva offers a quick and easy way to incorporate pink into your brand's visual identity, while also saving time and attracting people to your brand on social media. 
Give your brand a touch of pink charm with these pink social media marketing templates and watch your online presence blossom!