Some of the links in this article are affiliate links, which means I may receive a commission if you purchase something through a link. I only recommend things I've personally tried and loved!
Everyone loves a good freebie, so how about a whole hand-picked collection of awesome free resources?
This unmissable expert resources list of freebies is shared by various up-and-coming talented female entrepreneurs, coaches and services providers who are generously giving away these awesome resources to help small business owners and entrepreneurs just starting out.
So whether you're looking for marketing advice, branding tips, Canva templates, tech help, money management, or need some inspiration and motivation and more, we've got you covered!
All of these are free so you can get started and get to know these awesome experts and grow your awesome business without breaking the bank.
With all that in mind, grab a cuppa and enjoy!
Social Media & Marketing Freebies
The Content Sweet Spot Quiz
Through your quick, eye-opening quiz results, you'll FINALLY understand your social media "marketing type" that empowers you to find the best promotional strategies for YOUR personality so that your content consistently speaks to the heart of your soulmate client who is ready to buy.
Plan Your High Vibe Brochure Free Download
For soulful business owners considering creating a freebie download, an ebook or a sales brochure. You'll love these inspiring ideas to help you plan your unique HIGH VIBE booklet so that you are completely aligned to it and know your customers will love how it makes them feel and appreciate how much they benefit from it's content too.
Creating An Aligned Brand Checklist
An aligned brand has the power to position you in the market, it allows you to connect with your audience, and create a premium brand experience. It's about making sure everything works together, is aligned to your bigger vision and feels right.
But here's the secret, it doesn't start with the design – first you need clarity!
Download the checklist that walks you through the different elements that make up an aligned brand.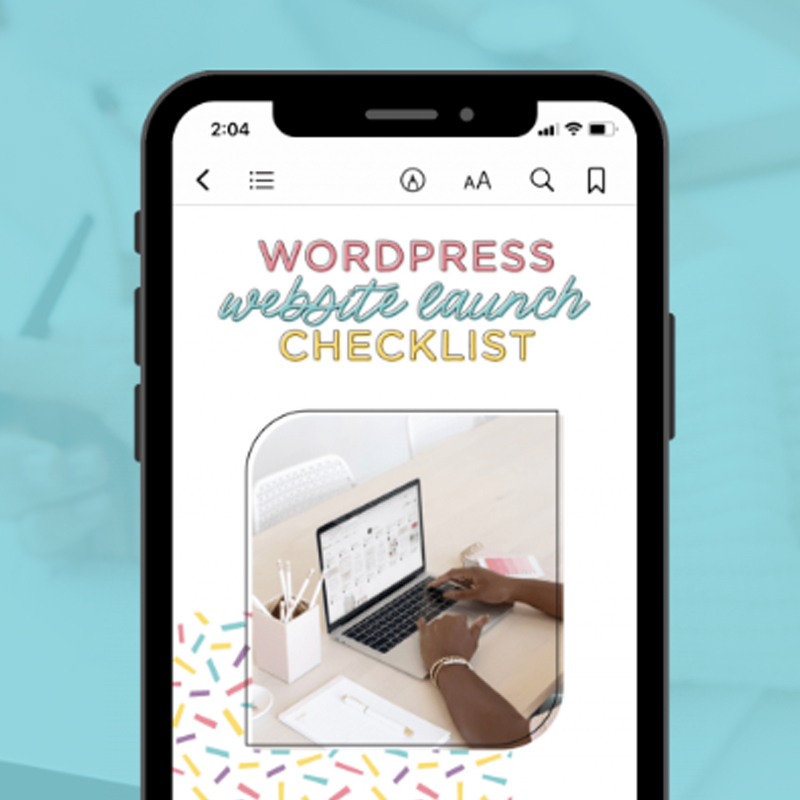 WordPress Website Launch Checklist
As an online business owner, you know the importance of having your own website to promote your business.. but where do you even start? 
You start with my FREE Website Launch Checklist so you can get your business online and start booking more clients the right way.
Entrepreneur Lifestyle Freebies
Finance & Money Free Downloads